Concentrating Solar Power Newsletter
This edition of the SunShot Concentrating Solar Power (CSP) newsletter highlights the progress made by the Department of Energy's CSP program and its partners over the summer. Update your subscriptions, modify your password or e-mail address, or stop subscriptions at any time on your Subscriber Preferences Page. You will need to use your e-mail address to log in.
Current Issue
November 2013
In this issue:
Director's Corner: CSP + Fossil = Lower Carbon
President Obama's recent address on climate change called for a low-carbon clean energy economy involving natural gas and renewables such as solar and wind. CSP, a renewable clean energy source, presents synergistic opportunities for integration with fossil energy sources in a fossil-renewable hybrid configuration that lowers the carbon footprint in conventional power generation. In this issue, I am excited to announce a $10 million award to the Sacramento Municipal Utility District (SMUD) as part of SunShot's CSP Heat Integration for Baseload Renewable Energy Development (HIBRED) initiative.
Storage—another virtue of CSP—is increasingly being recognized as vital to achieving high penetration of intermittent renewables on the grid. The SunShot thermal energy storage portfolio presents a variety of novel, sensible and latent energy storage approaches for CSP generation. A recent journal article by the SunShot CSP team highlights the technoeconomic challenges and opportunities for developing thermal energy storage for CSP. Pushing the forefront on storage, the $20 million CSP Efficiently Leveraging Equilibrium Mechanisms for Engineering New Thermochemical Storage: (ELEMENTS) initiative aims to leverage the higher energy density of thermochemical reactions in an efficient and cost-effective manner.
Our awardees continue to move CSP technologies toward SunShot's ambitious cost and performance targets. Norwich Technologies takes the SunShot Awardee Spotlight in this issue for their work on developing and demonstrating a novel linear receiver for higher temperature applications, as part of the SunShot CSP R&D portfolio.
The technology development managers in the SunShot CSP program play a large part in guiding the overall direction and success of the field. Their contributions run a seamless continuum starting with seeding, researching, and incubating new visions, which mature into competitive funding initiatives for the industry, to selecting and negotiating awards and staying engaged with each project through active program management. Meet Levi Irwin and Mark Lausten, who play an integral role in the CSP ELEMENTS and HIBRED initiatives, respectively. Speaking of our amazing technology development managers, I would like to congratulate Joe Stekli on his selection for a prestigious Presidential Management Fellowship. Joe will spend six months at the Office of Management and Budget as part of his Fellowship.
In addition to our program activities, the team's professional outreach and contributions continue to grow strong. SunShot CSP was featured in the ASME Energy Forum at the ASME Annual Meeting's Member Assembly in June 2013. The SunShot CSP Symposium organized by the CSP team was a highlight at the ASME 2013 7th International Conference on Energy Sustainability in July 2013. The SunShot CSP team also led the organization of SolarPACES 2013, the foremost international conference on solar thermal and chemical systems, in September 2013. The August 2014 SPIE solar concentrators conference is now accepting abstracts here.
As you read this, the SunShot CSP team is heading into a busy fall season. Soon, we will welcome new research groups with winning ideas from the Physics of Reliability: Evaluating Design Insights for Component Technologies in Solar (PREDICTS) and Solar Manufacturing Technology (SolarMAT) programs and CSP HIBRED and ELEMENTS initiatives to our portfolio as they join the national team of industry, national laboratories, and universities pursuing the SunShot mission of achieving grid parity of CSP-generated electricity!
Ranga Pitchumani
Program Manager, Concentrating Solar Power
SunShot Initiative
Program Progress Update
The SunShot CSP program announced $10 million in funding to support the Sacramento Municipal Utility District (SMUD) working through the new CSP Heat Integration for Baseload Renewable Energy Development (HIBRED) initiative. The Consumnes Power Plant Solar Augmentation Project seeks to hybridize a 10 MW CSP system with thermal energy storage capabilities with a modern, natural gas–fired 550 MW combined-cycle baseload power plant in California. For more information on this ambitious effort, visit the SMUD project page.
SunShot Awardee Spotlight: Norwich Technologies
Norwich Technologies has been able to accomplish some truly impressive work with its Concentrating Solar Power (CSP) SunShot Research and Development award. Despite being a newcomer to the CSP field, Norwich Technologies set out to conceive, model, design, build, and test a new parabolic trough receiver in one year's time with substantially less funding than is typically required. The question now is not whether they will succeed, but how they did it.
CSP Team Profiles
The SunShot CSP team includes technology development managers who guide a diverse portfolio of projects. Find out how Levi Irwin and Mark Lausten are driving aggressive cost reductions and performance advances to achieve SunShot CSP goals.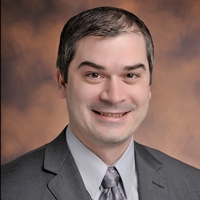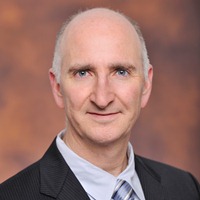 SunShot CSP Podcast
In the final segment of a three-part series, SunShot CSP director Ranga Pitchumani talks about thermal storage for CSP, focusing on the benefit of having CSP with storage in the U.S. renewable energy portfolio.
Past Issues